High performance medical protective clothing
Medical protective clothing is one of the high-performance protective clothing, which is used for medical protection, blocking the generation of bacteria, preventing bacteria from swimming, reducing cross infection, and providing protection for medical workers from germs and viruses during work, and reducing the chance of secondary infection for patients.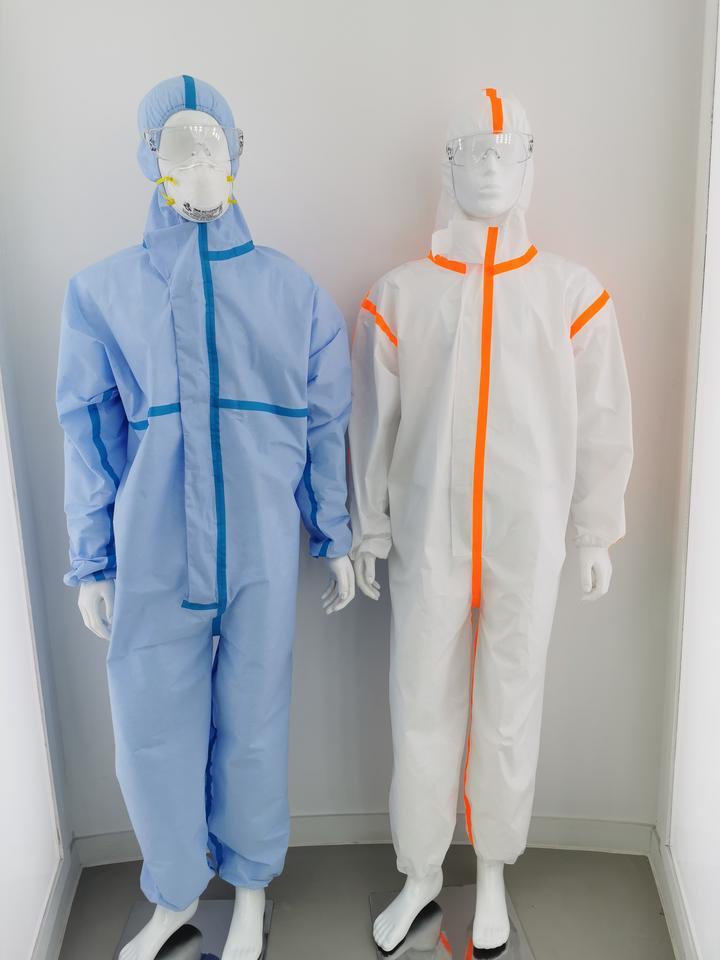 The performance requirements of protective clothing materials include protection, wearability, safety and hygiene.
(1) The protective property shall have the function of liquid barrier, the key part of the protective suit shall be impermeable, and the hydrostatic pressure shall be no less than 1.67kpa;
The penetrability of anti-synthetic blood is no less than level 2, that is, the synthetic blood shall not penetrate after acting on the protective clothing with pressure of 1.75kpa for 5 minutes;
The outer side of protective clothing shall be at least level 3.
This technical index is to prevent the patient's blood, or during the operation of the disinfectant water, wash liquid and other fluids through the protective clothing, contamination to medical workers.
(2) The protective clothing shall have the performance of preventing the penetration of micro-particles, and the filtration efficiency of the key parts and joints of the protective clothing shall not be less than 70% for non-oily particles.
In addition, the seams of protective clothing must be covered with sealing strips to hide pinholes left by sewing.
(3) The wear requirements of protective clothing include adequate strength and dimensional stability.
During the tensile test, the breaking strength should not be less than 45N and the breaking elongation should not be less than 30%.
This technical index is to ensure the physical properties of clothing, so that it is not easy to damage.
Protective clothing should be comfortable to wear.
The moisture permeability of protective clothing material shall not be less than 2500g/m ·d.
This technical index is to ensure that the wearer's sweating heat is expelled in time.
Types of protective clothing materials
1.Polypropylene spunbonded cloth
2.Polyester fiber and wood pulp composite spunlaced cloth

3.Polypropylene spunbonded - melt - spunbonded composite nonwovens
The SMS or SMMS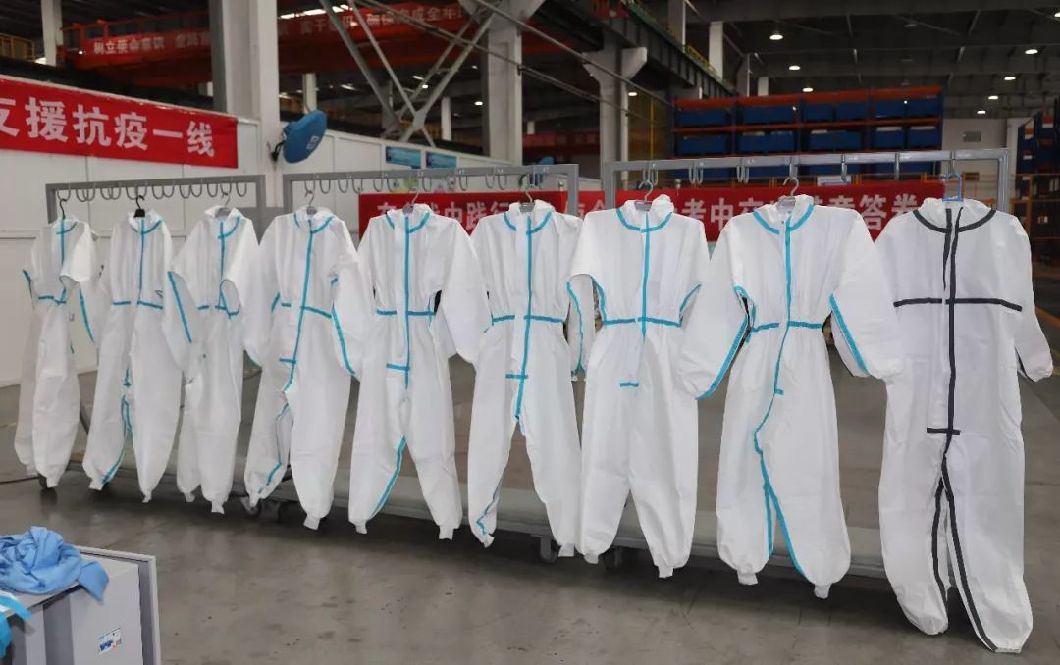 Technical requirements for medical disposable protective clothing
Liquid barrier properties and classification of medical protective clothing for YY/T 1499-2016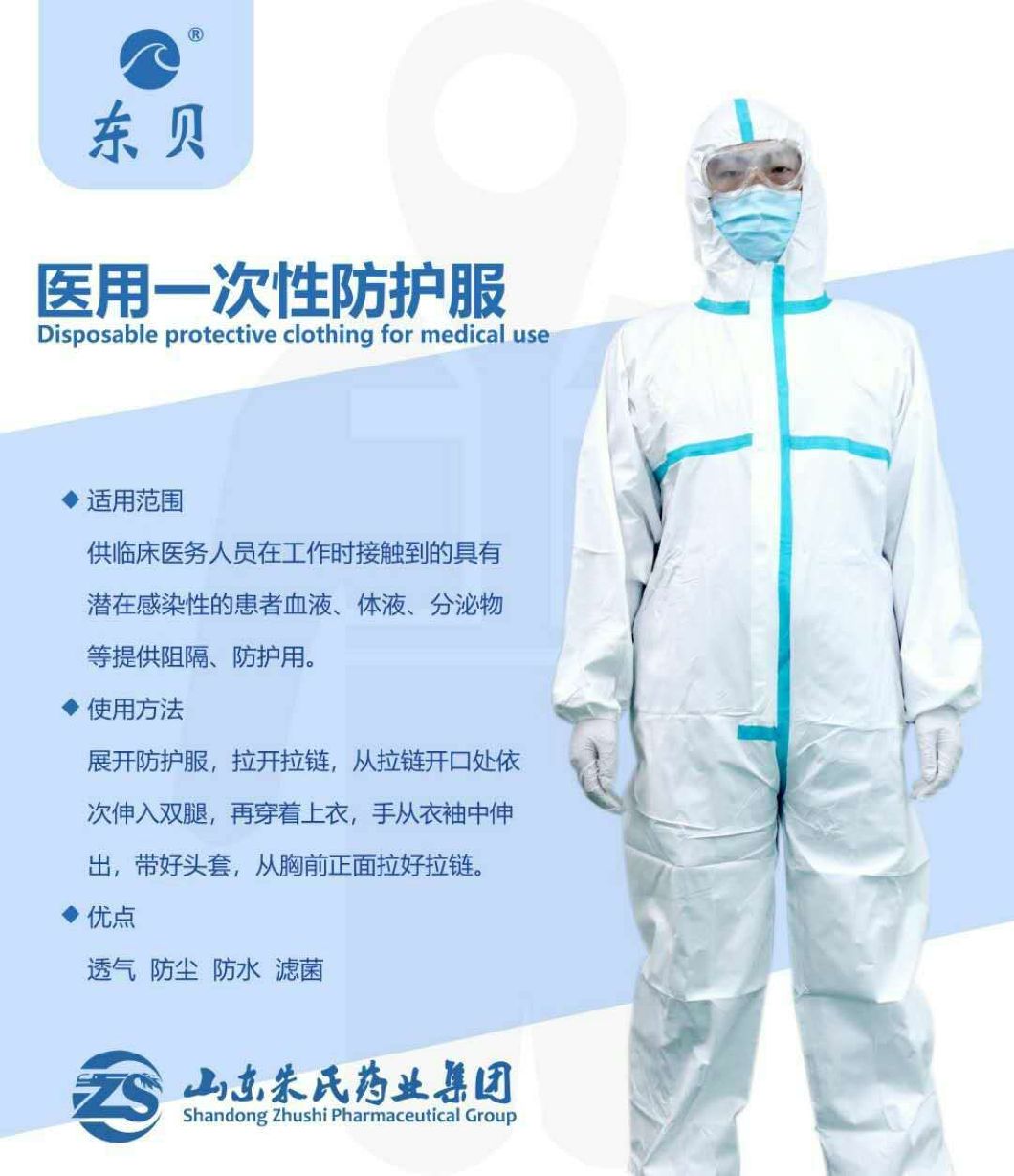 packing :

manufacturing operation :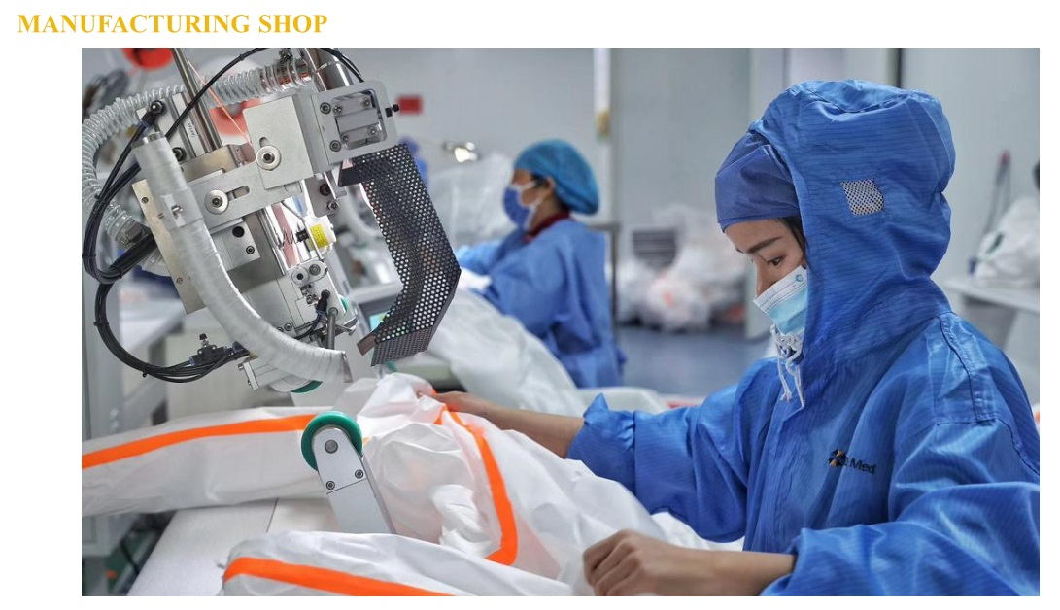 finished product display